Contact Us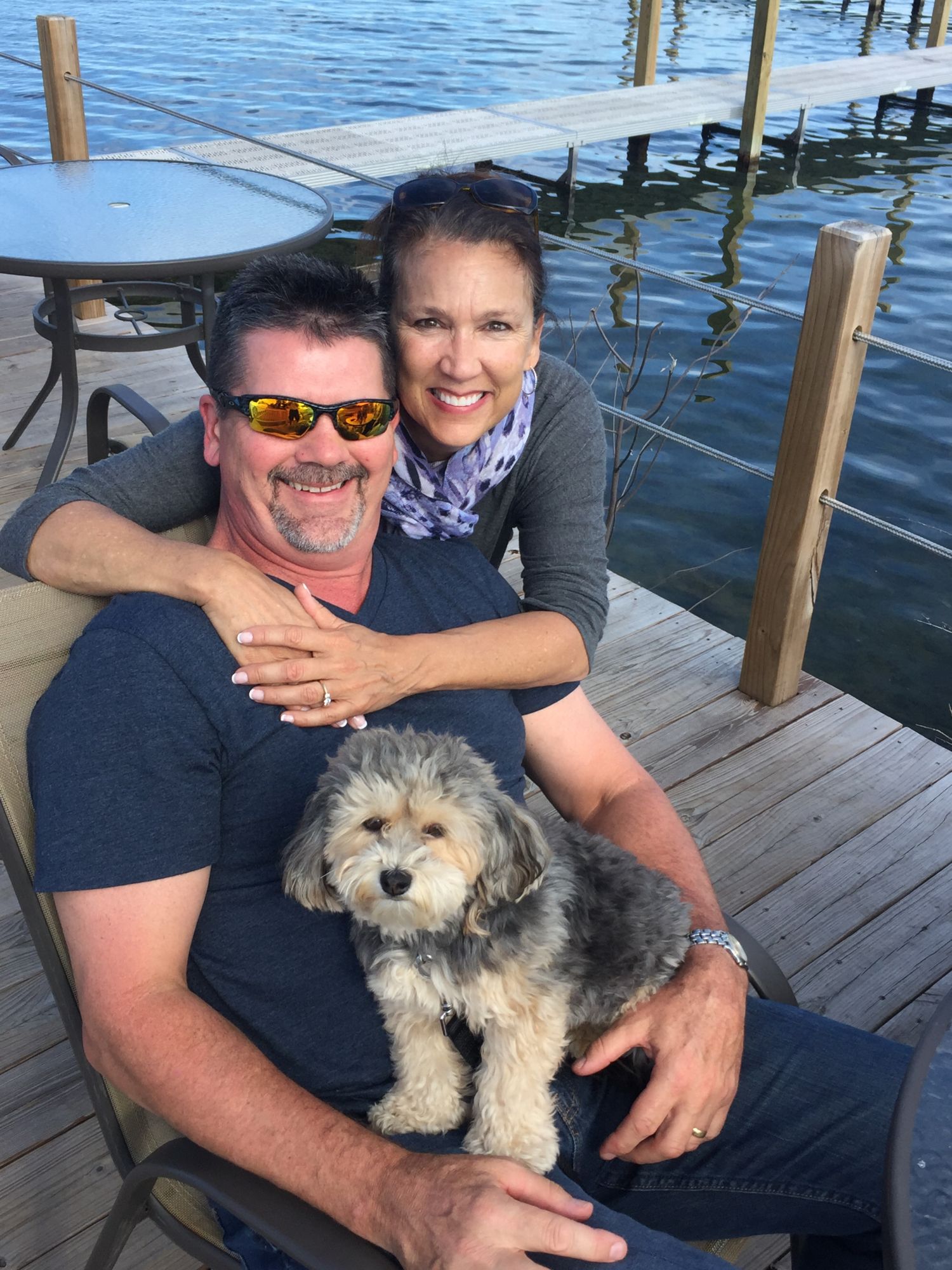 2017 Readers Choice Consignment Shop Award
2016 Simply the Best Consignment Shop Award*
Winner of the Life Time Achievement Award**
Lauri Fitzpatrick
President / CEO / Owner
original family owned and operated since 1991
lauri@wearslikenew.com
(picture is Lauri with husband, Ross, 2016)
We have ONE amazing store now! Come visit the largest exclusive consignment clothing shop in Central PA!
Lemoyne Store:
Next to Munn's Diamond Gallery on corner of 12th & Market, between West Shore Farmers Market & The Pennsylvania Bakery in Camp Hill. Only a 1/4 mile each way.
1207 Market St. Lemoyne PA 17043
(717) 761-6767
Business mailing address:
Wears Like New, inc.
PO Box 459
Hershey PA 17033
Voted "2016 Simply the Best Consignment Shops in Central PA! Also won award in 2005, 2006, 2007, 2008, 2009, 2010, 2012, 2013, 2014, 2015 and 2016! Voted "Readers Choice Consignment Shop Award" 2011 & 2017.
Voted "Family Favorites Award" by Central Penn Parent Magazine over 8 years!
Wears Like New has never changed ownership. Lauri has been the only owner since 1991. Wears Like New has been serving Central Pennsylvania for 26 years. Wears Like New is the largest exclusive consignment clothier in Central PA. It is THE original consignment clothing shop here in Central PA!
Wears Like New over the years has been members of numerous organizations. Organizations include the Better Business Bureau, Hershey Partnership Business Association, Pennsylvania Retailers Association,a national organization for the consignment Industry (NARTS), A Resale Innovation (ARI), and has attended numerous professional workshops and seminars all over the country. Lauri was the key note speaker at The National Convention in Atlanta GA. and has traveled to numerous cities teaching her business knowledge. Lauri has attended conferences in New Orleans, Birmingham, Washington D.C. and conducted numerous business related workshops at National Conventions in cities such as Scottsdale, San Diego, Chicago, Boston and Denver. Topics that Lauri has taught are Multiple Locations, Advertising, Organizational Techniques and more!
Supporting local small business is important to our local economy. Click here to see the "the 3/50 project."

IMPORTANT COMMUNITY SERVICE: At no charge to families, Wears Like New will provide clothing to local school administrators for children in their building who may have a family temporarily down on their luck. Our own unique program is called "Helping Kids In Our Own Backyard". If you are a school teacher, school nurse, or school administrator with an official school email address, please coorespond with owner, Lauri. Lauri will need to know your students information (first name only), sizes, and any other style requests, so we can individualize the child's outfits. Please coorespond through your official local school email address only. You will get a quick response and we will help immediately. We love "Helping Kids In Our Own Backyard!"
*Voted by the public and presented to us by The Harrisburg Magazine Company.
**Winner of the Life Time Achievement Award / 2014 Central Pennsylvania Womens Business Conference